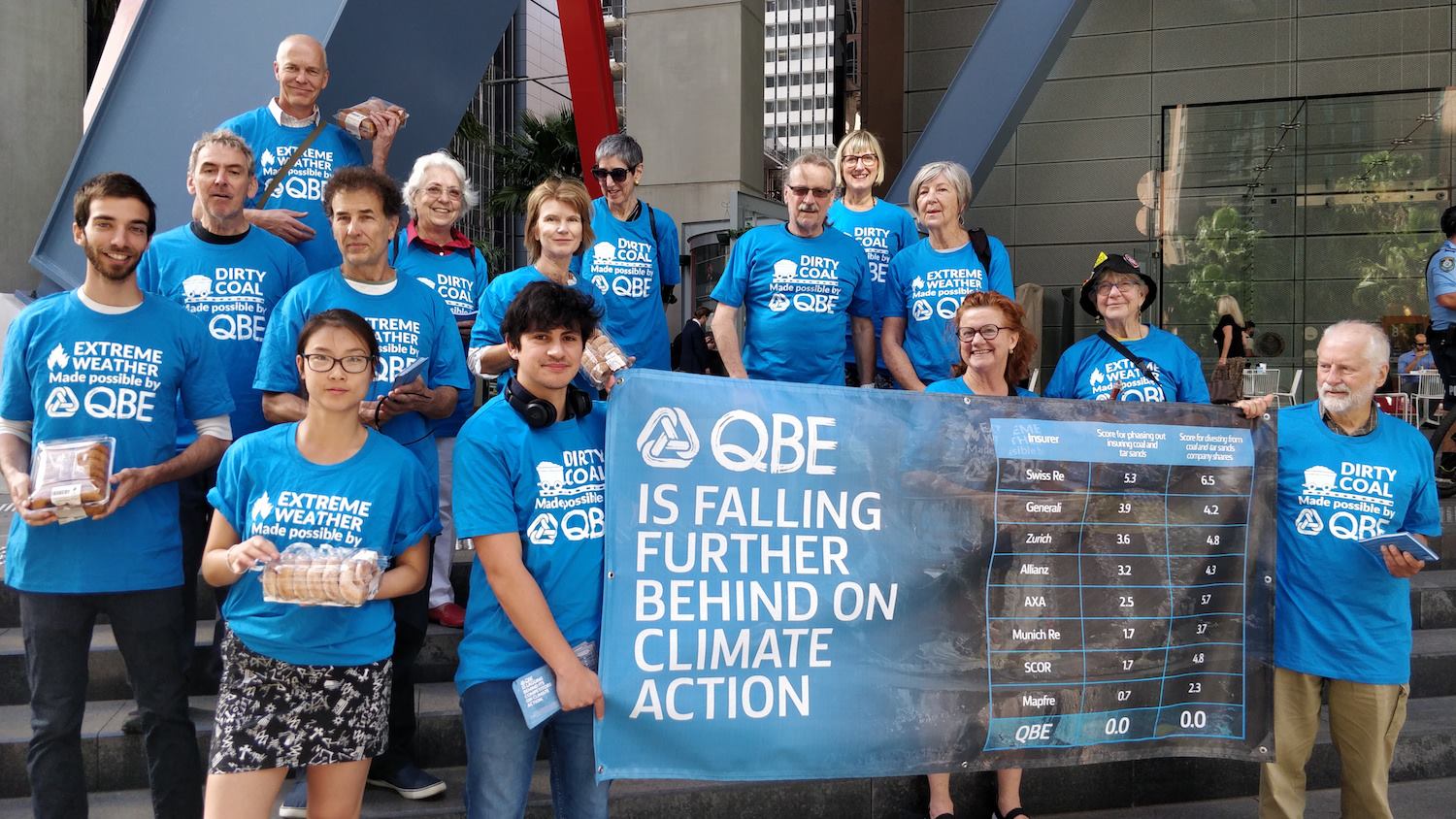 Twenty-four global insurance companies were rated on their coal and tar sands investment and insurance policies. QBE has no policies or restrictions at all applying to these two most deadly fossil fuels. Hence the donuts.
The insurance industry plays a little-known but crucial role in helping the coal, oil and gas industries expand. Despite the climate crisis threatening their entire business model, insurers are major fossil fuel investors and provide the insurance these companies need to build and run their mines and power stations.
QBE is falling behind its European competitors, like Axa, Allianz and Zurich, which have recognised the need for climate action. They have dumped their coal company shares and are restricting their insurance for coal mines and power stations.
Despite reporting a US$1.2 billion loss in 2017, mainly because of global warming-fueled extreme weather, QBE continues to invest in and insure coal, oil and gas without restriction.
QBE has a decision to make. Will it do its job and protect customers and shareholders (and the rest of us!) by ending its support for fossil fuels? Or will it continue to prop up the industries driving bushfires, storms, droughts and floods?