Japanese institutions
Funding environmental destruction in Australia
Photo: Bowen Basin coal mine and surrounding land. Credit: Greenpeace/Tom Jefferson
Introduction
---
Since 2008, Japanese financial institutions have loaned AU$40 billion to fossil fuel projects in Australia, second only to the major Australian banks.
Historically, most Japanese lending has been to coal. More recently, Japanese institutions have been integral in facilitating Australia's liquefied natural gas (LNG) boom, as several major Japanese companies look to extract and export gas from Australia.
Whether coal, LNG or other fossil fuels, Japanese institutions are often enabling major projects that have damaging impacts on the environment, wildlife and climate.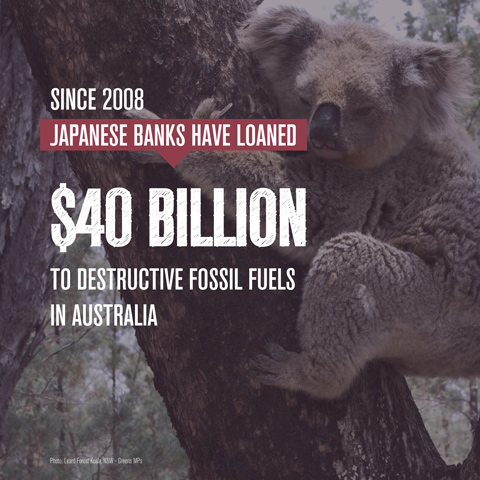 Which institutions are involved? (Since 2008)
| Institution | Debt (AU$ Millions) | Number of Deals | take action |
| --- | --- | --- | --- |
| Mitsubishi UFJ Financial Group | $12,109 | 106 | Email |
| Japan Bank for International Cooperation | $9,172 | 9 | Email |
| Sumitomo-Mitsui Financial Group | $8,652 | 80 | Email |
| Mizuho Financial Group | $7,922 | 65 | Email |
| Sumitomo Mitsui Trust Holdings | $569 | 11 | Email |
| Development Bank of Japan | $404 | 4 | Email |
| Shinsei Bank | $134 | 3 | Email |
| Aozora Bank | $112 | 4 | Email |
| Norinchukin Bank | $65 | 2 | - |
| Chiba Bank | $47 | 2 | - |
| Nomura | $42 | 1 | - |
| Daiwa Securities Group | $6 | 1 | - |
As major lenders to fossil fuels in Australia, Japan's financial institutions are facilitating broad-scale environmental degradation caused by coal and gas exploration, production, transport and combustion.
The coal industry in particular is responsible for the destruction of some of Australia's most beautiful natural areas, decimating native vegetation and wildlife in order to dig giant, open-pit mines.
Loss of habitat to greenfield coal mining has contributed significantly to dwindling koala numbers, which are now so low that the animal is listed as a 'vulnerable' species. Tracts of the Leard State forest, an important Koala habitat, were torn up and turned into an open cut coal mine, financed in part by Mitsubishi UFJ Financial Group and Sumitomo Mitsui Financial Group.
Coal and gas production and infrastructure projects around Australia are also threatening habitat for other vulnerable species including the black-striped wallaby and platypus.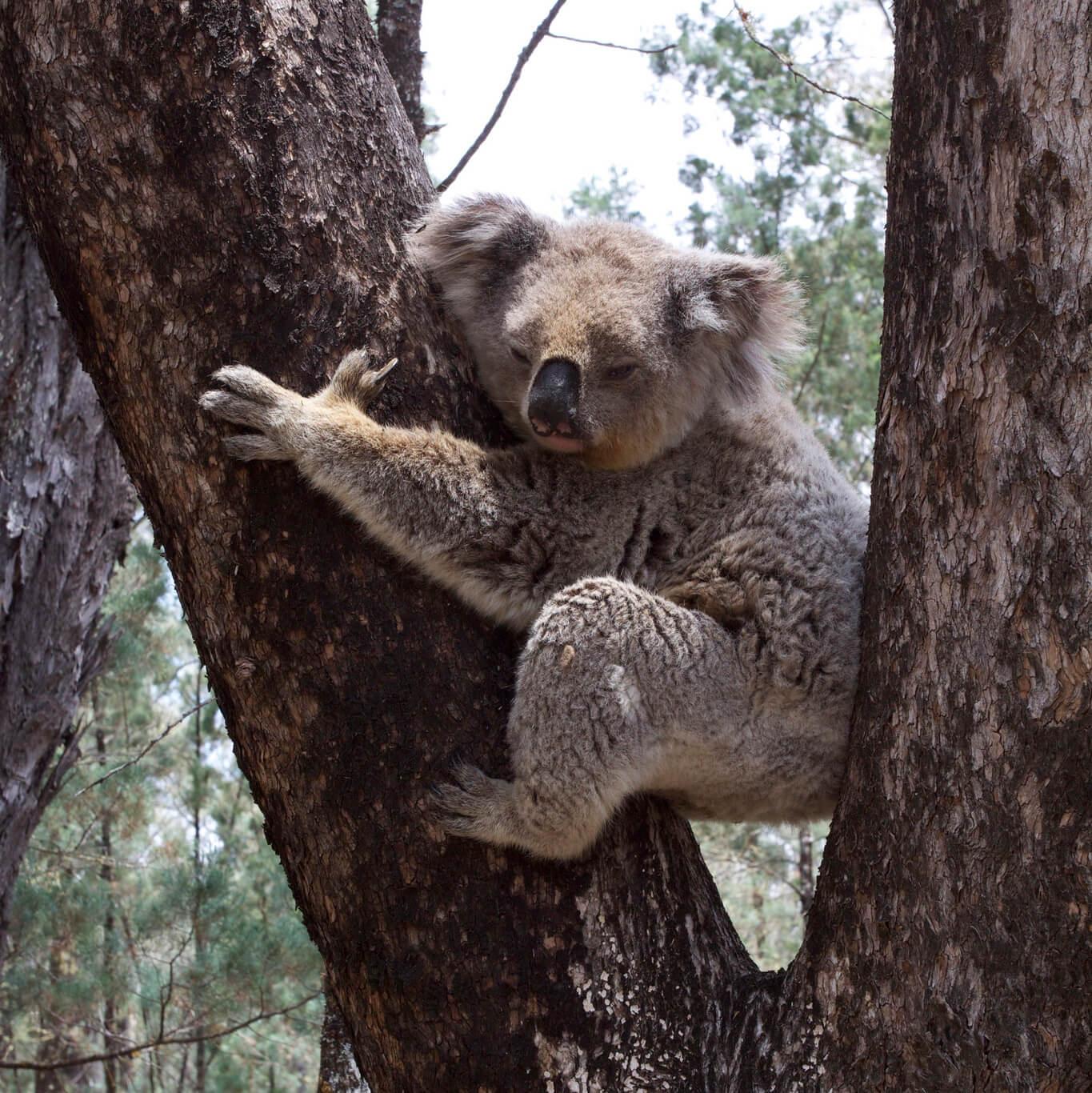 Koala in the Leard Forest
Credit: Greens MPs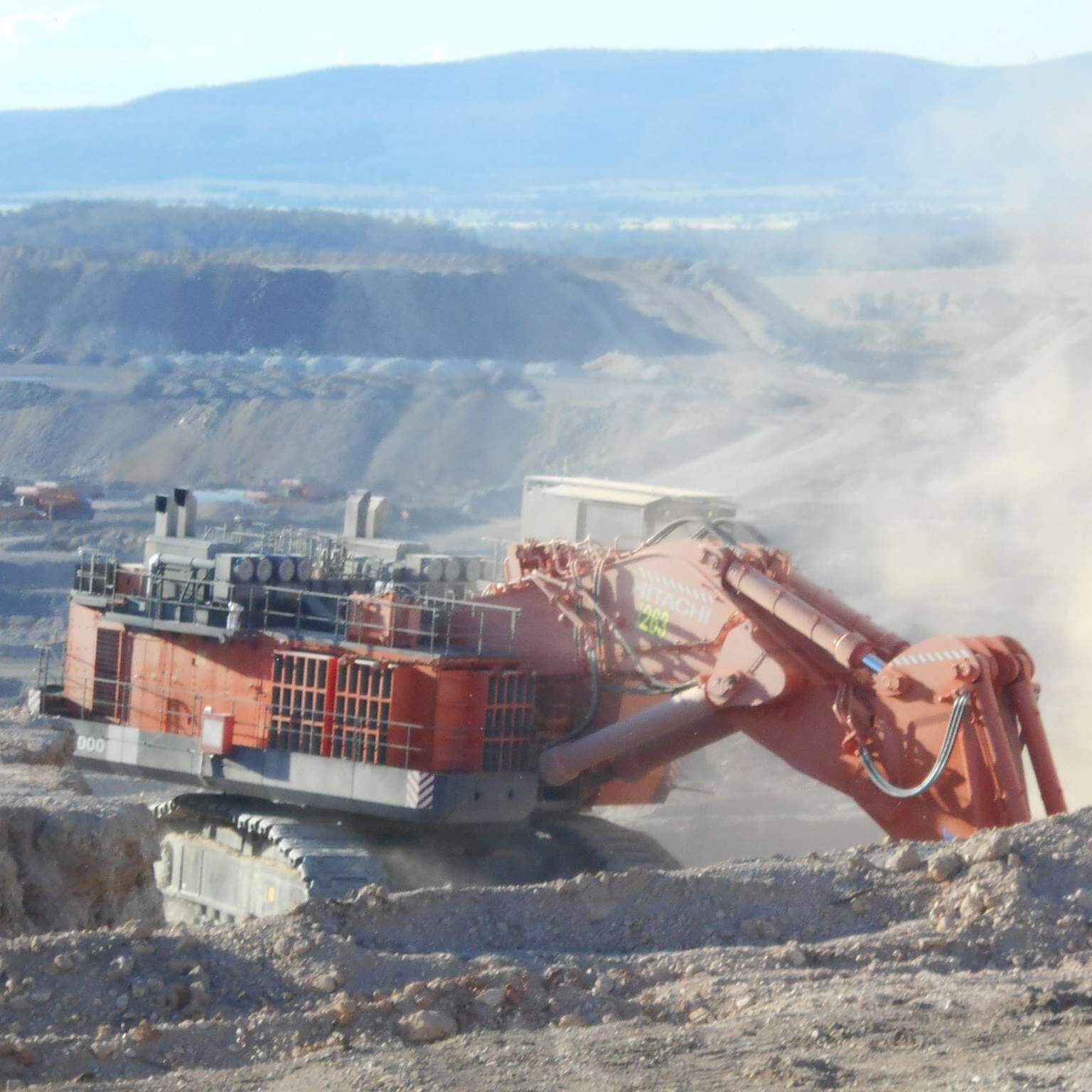 Coal mining in the Leard Forest
Credit: David Mould
The environmental impacts of Australia's fossil fuel industries also reach much further than the forests, farmlands and ecosystems that have been destroyed by mining. We have seen one of the natural wonders of the world, the Great Barrier Reef, teetering on the edge of a World Heritage site 'in danger' listing for years, as it faces devastating impacts of increased industrialisation imposed by coal and gas export projects.
The Great Barrier Reef is also threatened by climate change and ocean acidification, both of which are exacerbated by carbon dioxide emissions. In the summer of 2016, an unprecedented bleaching event saw half of the coral in the northern part of the reef bleached and has been recognised as the worst in history.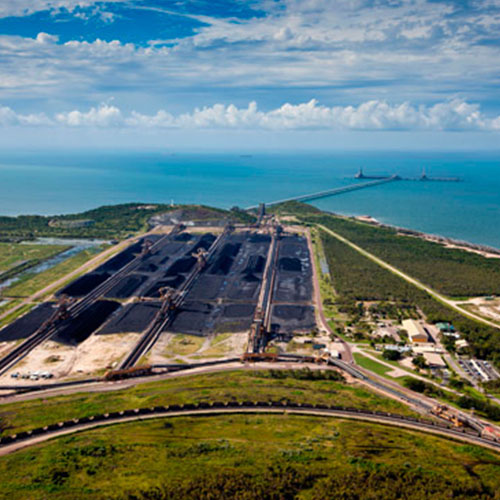 Abbot Point coal port in the Great Barrier Reef World Heritage Area. Credit: Greenpeace / Tom Jefferson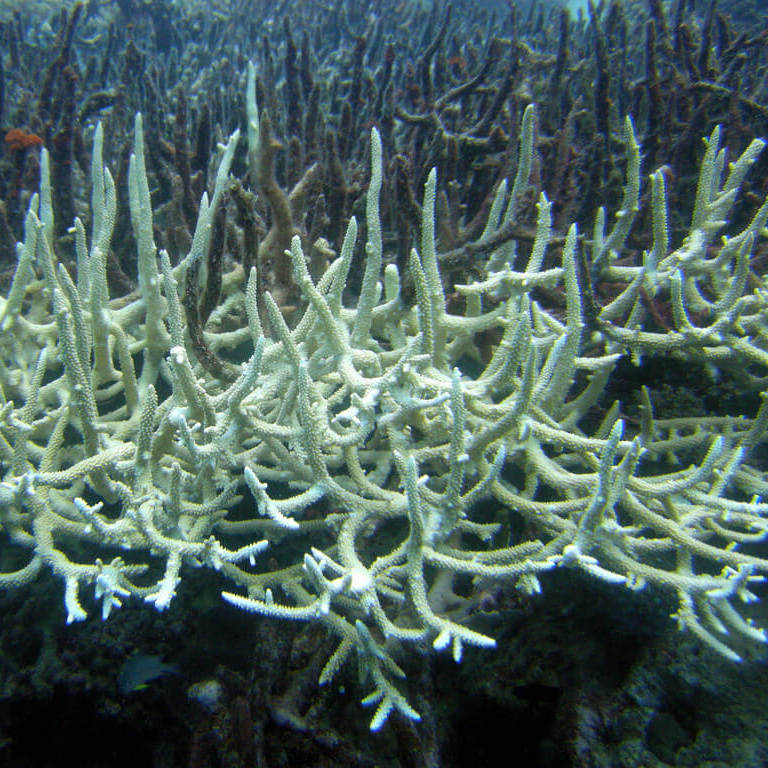 Coral bleaching in the Great Barrier Reef
Credit: Matt Keiffer
Hazelwood brown coal power station is the most greenhouse intensive in Australia, releasing almost twice as much carbon dioxide per unit of energy than a standard black coal power plant.
But in February 2014, a fire broke out in the mine that supplies Hazelwood and for 45 days, the nearby area, including the local town of Morwell and its inhabitants, was engulfed in toxic smoke, putting people's health at risk.
Mitsui & Co bought a 28% stake in Hazelwood in October 2013. In June 2014 – just three months after the devastating fire – Mitsubishi UFJ Financial Group and Sumitomo Mitsui Financial Group both loaned AU$150 million to Australia's most polluting coal power plant.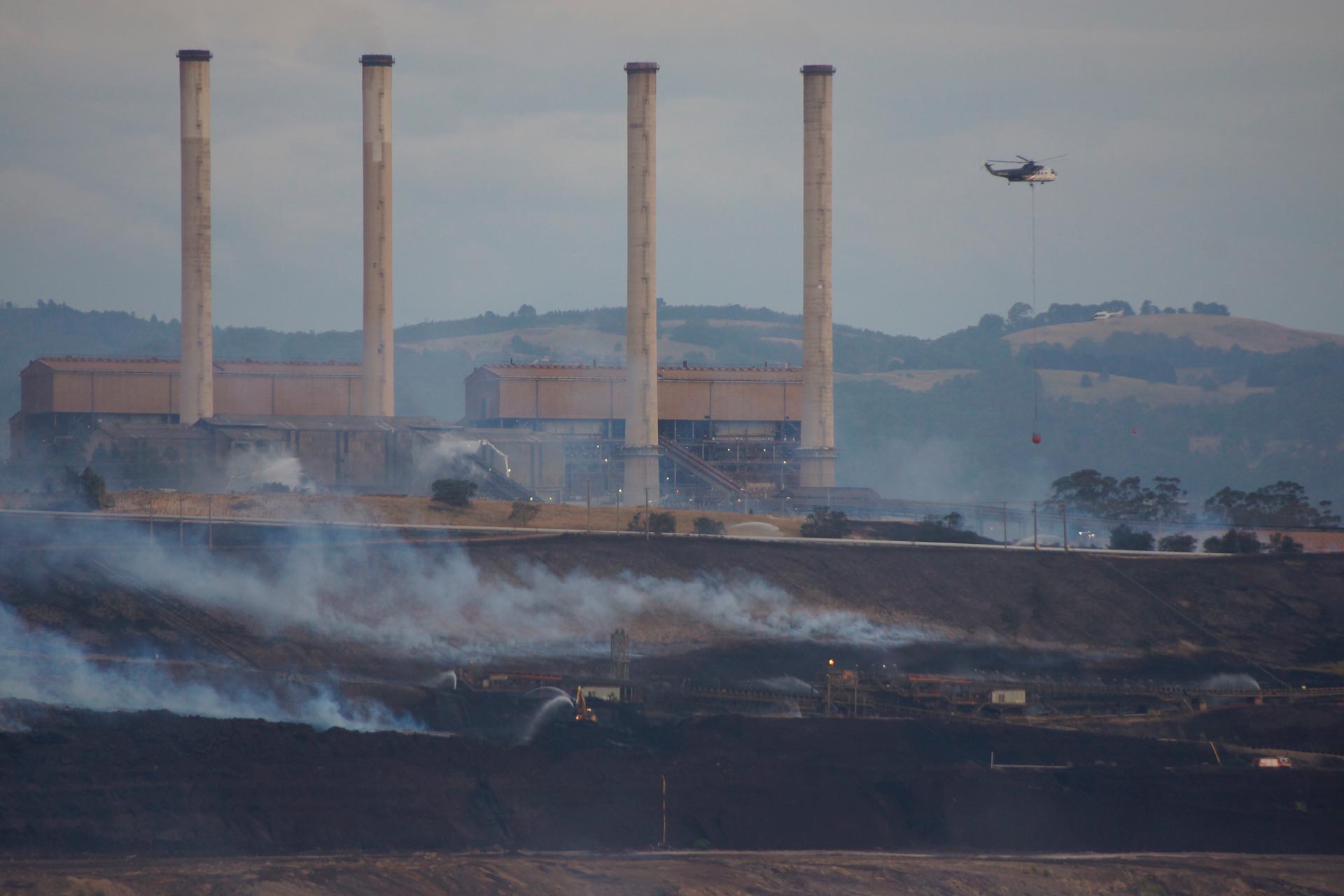 Hazelwood Open Mine Fire February 2014 – CFA Communities & Communication
Total annual lending by Japanese financial institutions to fossil fuels in Australia 2008-2015 ($AU Millions)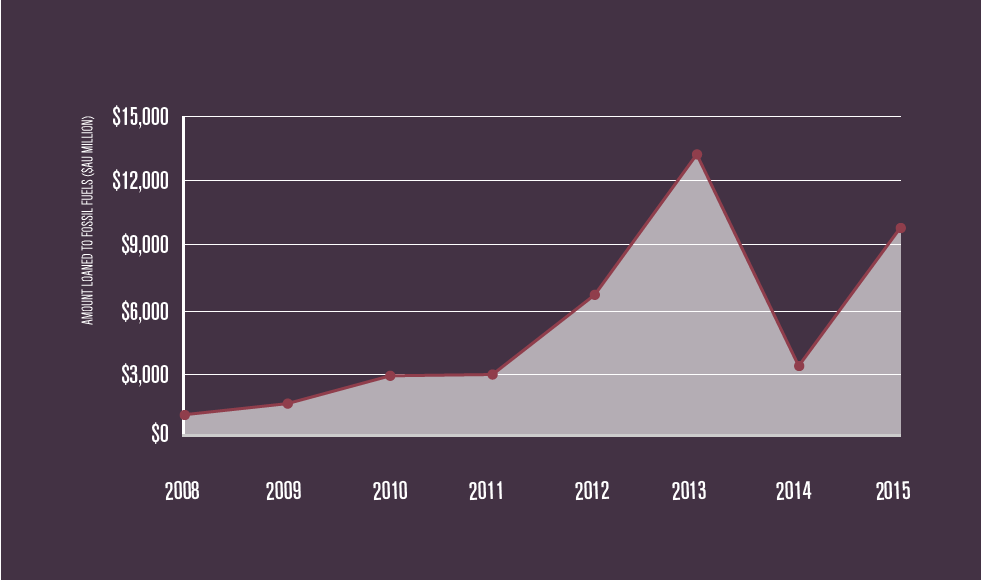 Overall, lending has increased rapidly since 2008, with notable spikes in 2012, 2013 and 2015. These spikes are mostly attributable to massive investment in two major LNG projects: Wheatstone and Ichthys, which reached financial close in 2012 and 2013 respectively. The Ichthys project was refinanced in 2015 in a deal that included AU$6.8 billion from Japanese institutions.
Increasing lending to fossil fuels in Australia is completely at odds with a healthy environment and stable climate. For the sake of our environment, wildlife and climate, we need investment in fossil fuels to end as soon as possible.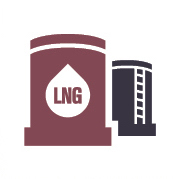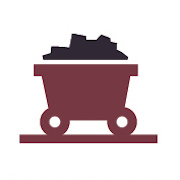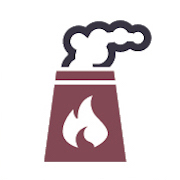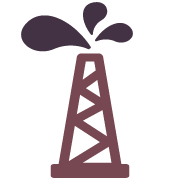 Boggabri coal mine
Three massive open-cut coal mines have destroyed thousands of hectares of the Leard Forest in northern NSW: Boggabri, Maules Creek and Tarrawonga.
Idemitsu's Boggabri coal mine is the oldest of these mines, and exports the majority of its coal to Japan. Boggabri received a AU$355 million refinancing loan from the Japan Bank for International Cooperation in 2013, and it is highly likely that it other Japanese institutions have been involved in financing the project.
The Leard Forest is home to almost 400 native Australian animals and plant species. It also includes critical habitat for 34 threatened species, such as the koala and spotted-tail quoll.
---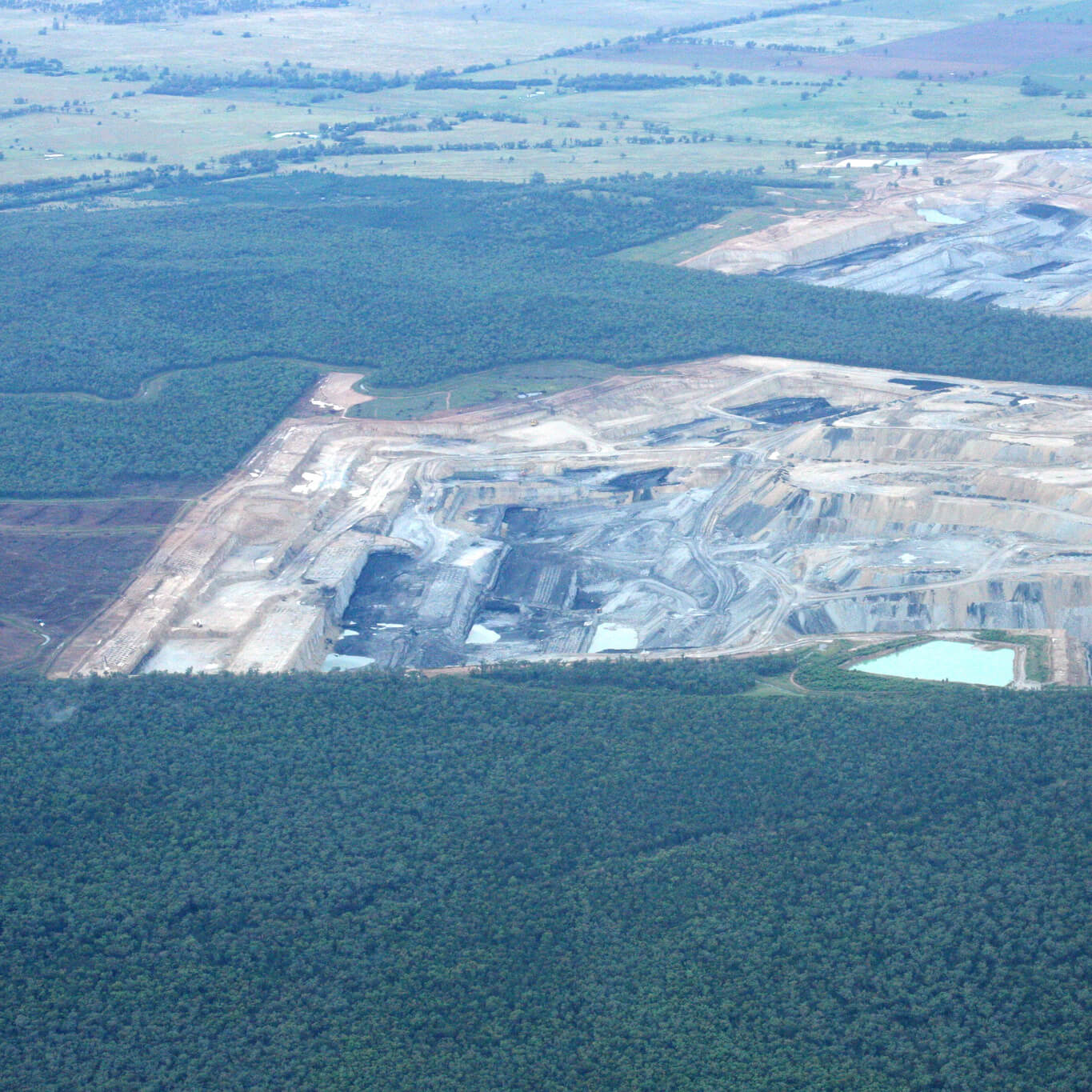 Boggabri coal mine
Credit: T. Pickard
---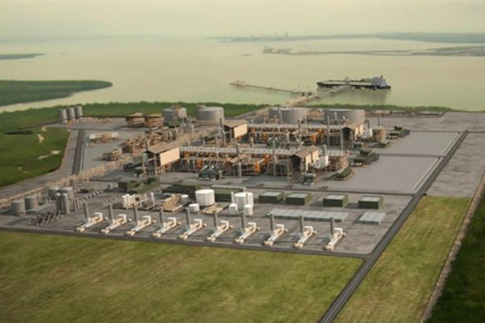 At a cost of around US$34 billion, INPEX's Ichthys LNG project is one of the most expensive ever undertaken, and the majority of its finance was provided by Japanese institutions.
The environmental impacts of Ichthys are equally massive. By operator INPEX's own estimates, the project will emit 280 Mt of CO2 over its lifetime – and that's before any of the gas is actually burned!
While it is true that gas burns with less CO2 emissions than coal, the sheer size of Ichthys coupled with the energy-intensive LNG process mean that it will have a significant impact on global warming, and it should not be assumed that this fuel is less greenhouse intensive than coal.
LNG projects like Ichthys are worsening climate change, which is already wreaking havoc on the Great Barrier Reef and other vulnerable ecosystems around Australia. According to leading climate scientist Professor Lesley Hughes:
"Some of Australia's most loved rare and endangered animals including the Mountain Pygmy Possum and the rare Lumholtz's Tree Kangaroo could be at increased risk of becoming extinct" due to climate change."
We need to be reducing emissions to zero as soon as possible. Huge new fossil fuel projects like Ichthys are completely out of step with this aim.
| Bank | 2013 Primary loan ($AU Millions) | 2015 Refinancing ($AU Millions) |
| --- | --- | --- |
| Japan Bank for International Cooperation | $5,418 | - |
| Mitsubishi UFJ | $804 | $2,267 |
| Mizuho Financial Group | $716 | $2,267 |
| SMFG | $716 | $2,267 |
| SMTH | $95 | - |
| Shinsei | $66 | - |
Japanese insurance provider NEXI also provided US$2.75 billion to a portion of the loan that was backed by ECAs and insurance firms.