UPDATE: June 2022
On 22 June 2022, in a major victory for climate action and years of opposition  by a global movement, Japan announced an end to funding of Matarbari Phase 2 coal power plant in Bangladesh. Following the announcement, the Bangladesh Government confirmed that it had cancelled plans to build the controversial Matarbari Phase 2 coal project, opting for LNG-based power project instead.
Read more: Cancellation of Bangladesh coal fired power project must be first step to decarbonise
---
1 October 2021
In the wake of some of the worst climate change impacts experienced globally, Japanese financial institutions and coal developers are pushing new coal power stations in Bangladesh and Indonesia, fuelling extreme weather and climate change.
Locals on remote Matarbari Island on the southeastern coast of Bangladesh and Indramayu in the West Java province of Indonesia are dealing with the devastation of rising sea levels and extreme weather events made worse by climate change. These communities are also contending with a massive build-out of coal power which threatens their lives and livelihoods.
The Japanese government agency Japan International Cooperation Agency (JICA) is considering funding 1,000 MW Indramayu and 1,200 MW Matarbari (Phase 2) coal power projects. Japanese companies Sumitomo Corporation (Sumitomo), Tokyo Electric Power Company Holdings (TEPCO), Sumitomo Mitsui Banking Corporation (SMBC) and Nippon Export and Investment Insurance (NEXI) are also pursuing these proposed new coal power stations. Any involvement in these projects:
Given these health, human rights and climate impacts, the Japanese government, JICA, Sumitomo, TEPCO, NEXI and SMBC need to get out of the Indramayu and Matarbari coal projects immediately.
Read more about the Matarbari coal projects here.
Read more about the Indramayu coal project here.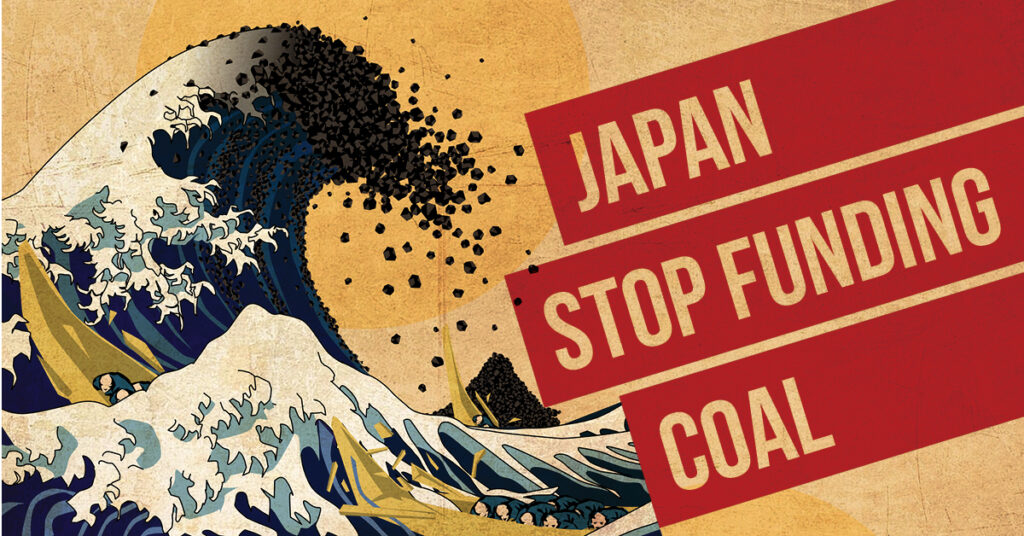 "Cancel all global coal projects in the pipeline and end the deadly addiction to coal."

António Guterres, Secretary-General of the United Nations
Indramayu and Matarbari coal power projects harm local communities' lives and livelihoods.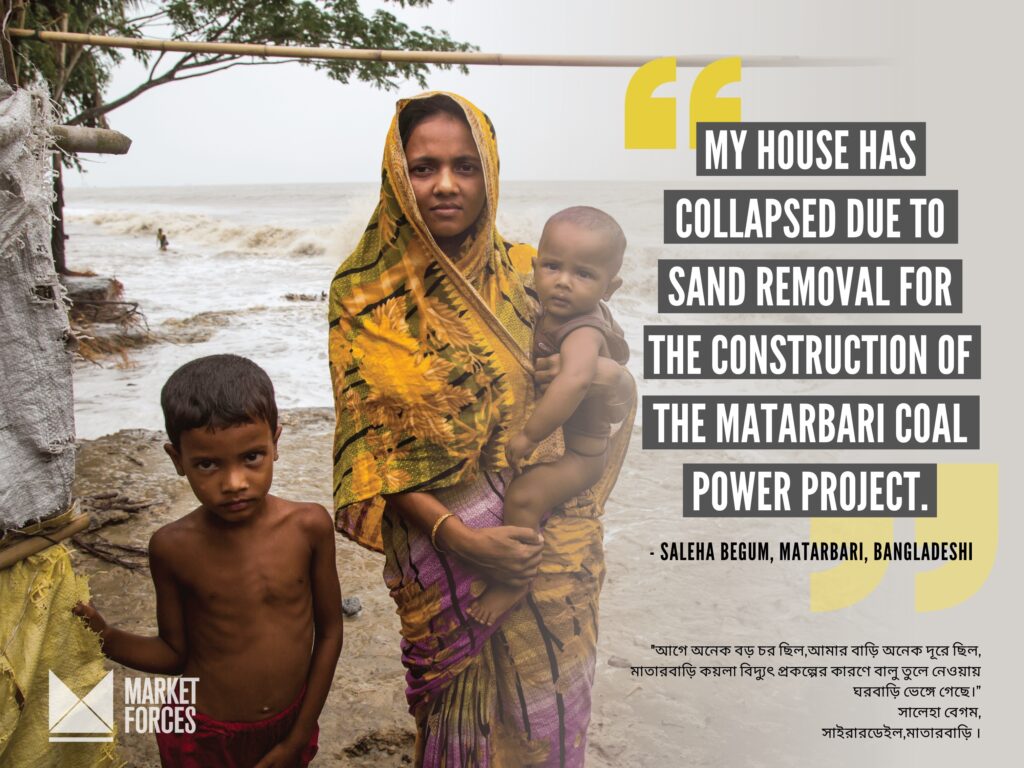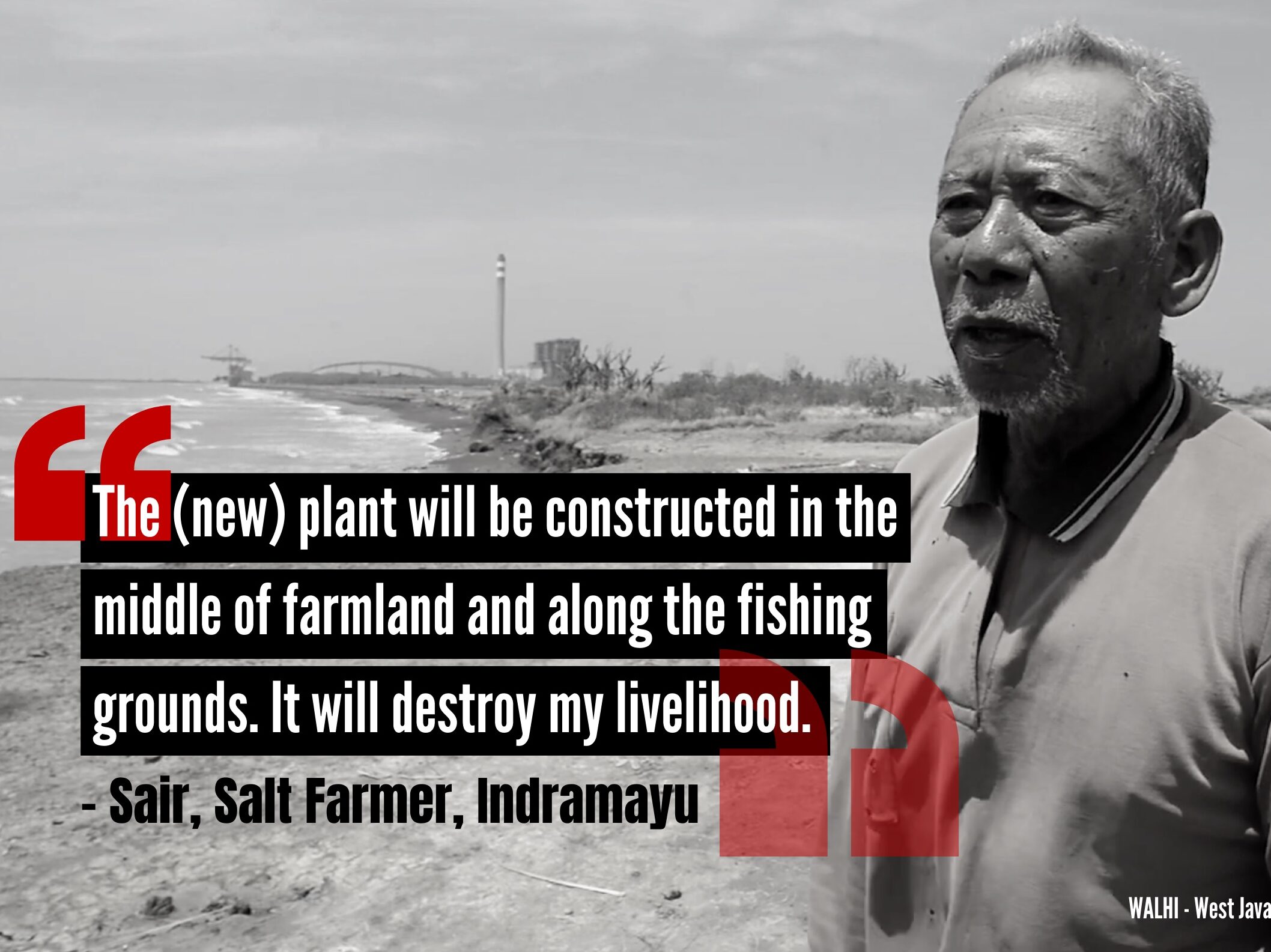 ---
---