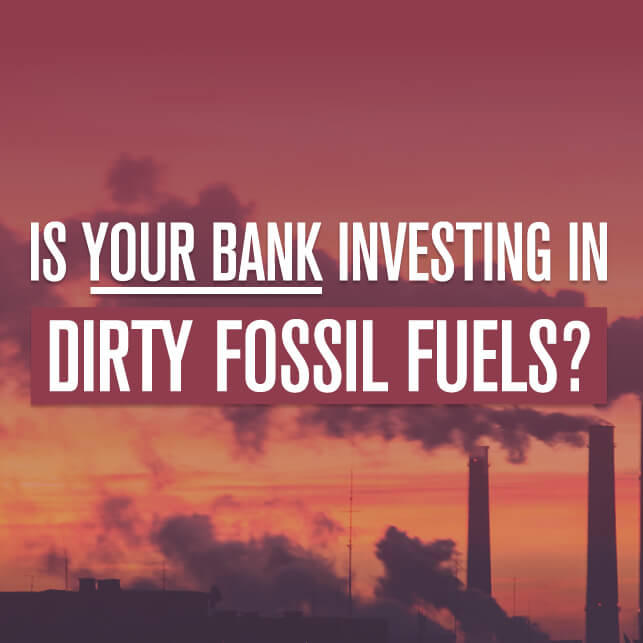 The big banks are funding a huge problem. See who the biggest lenders are to coal, oil and gas and take action to cut off finance to dirty fossil fuels.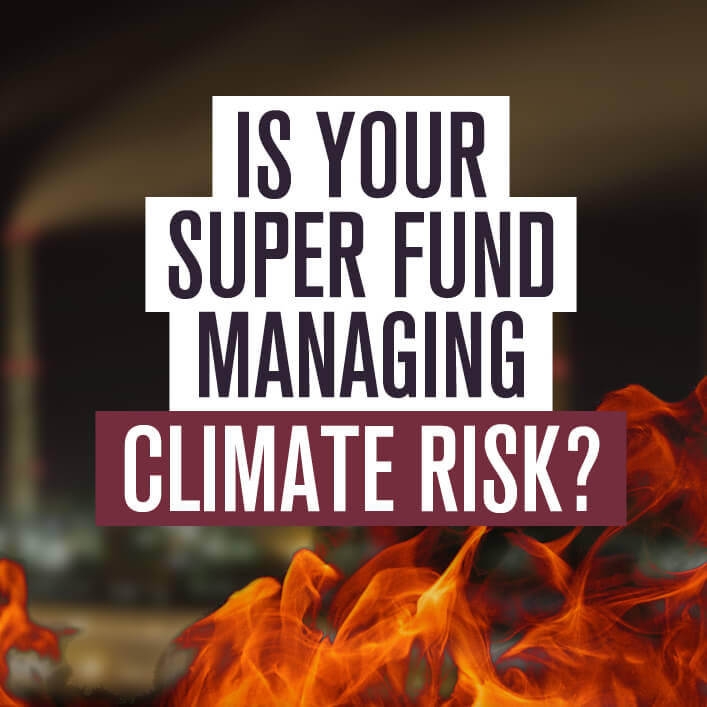 Most Australians' super is invested in companies who are driving environmental destruction and climate chaos. Is your Super funding fossil fuels? Find out and take action to make your super fossil fuel free.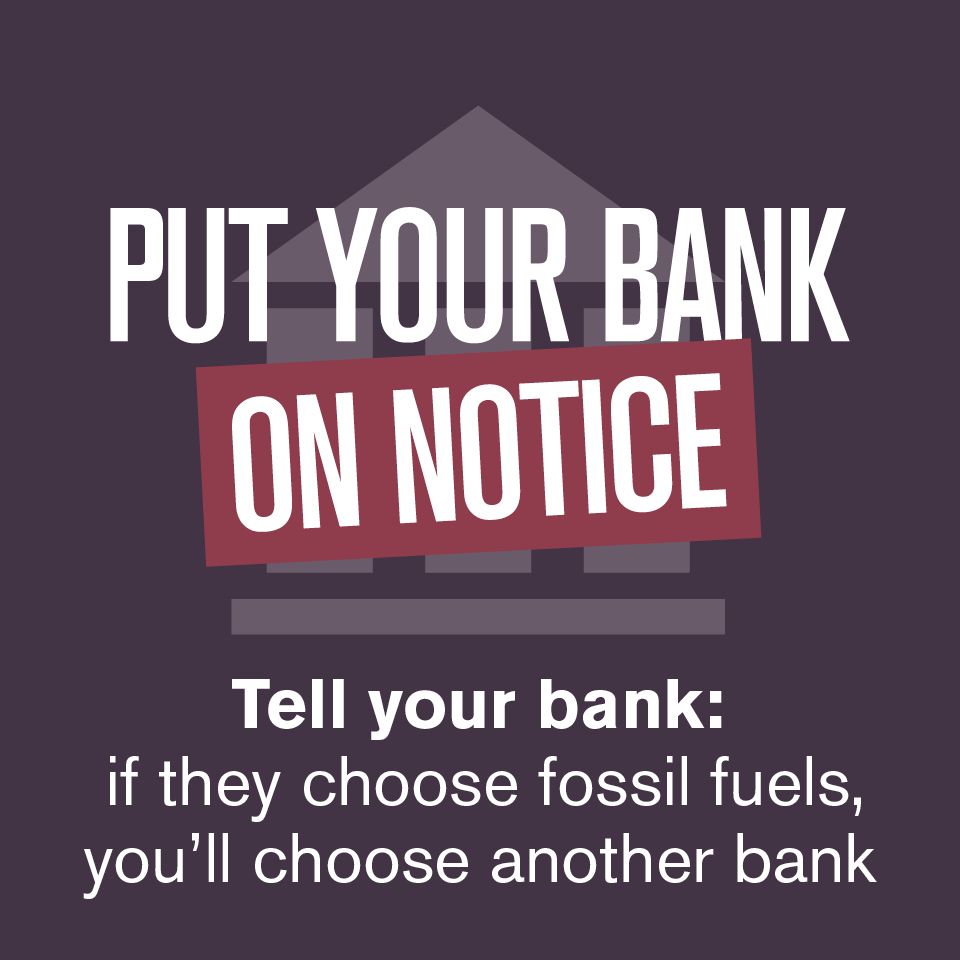 Put your bank on notice
Tell your bank that if they keep funding dirty coal and gas projects, you'll move your money elsewhere.