In December 2015 nearly 200 nations signed the Paris Agreement to limit global warming to well below 2°C, compared with pre-industrial levels.
Since then, the world has recorded its three hottest years. Half the Great Barrier Reef corals died in back-to-back mass bleaching events. Globally, several major cities are on the brink of running out of water. And the concentration of CO2 in our atmosphere has accelerated.
Australia's 'big four' banks – ANZ, CommBank, NAB and Westpac – have all publicly championed the 2°C limit since Paris, promising to support the transition to a low carbon economy.
Yet three years on, our  2ºC Scorecard reveals they have together loaned $21 billion to the dirty coal, oil and gas industry. Worse still, these loans include a 50% spike in new climate-wrecking fossil fuel projects that have no place in any serious plan to keep temperatures well below 2°C.
Banks actions since making their 2° commitments
---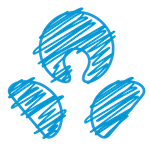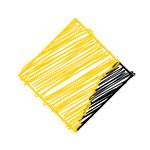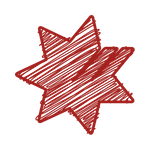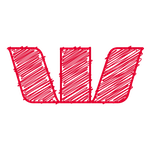 Total lending to fossil fuels
Total lending to expansionary projects
Fossil fuels vs renewables lending ratio
Total emissions enabled
(tonnes CO2)
Policy to reduce fossil fuel exposure?
Policy restricting fossil fuel lending?
Are the Big 4 banks fulfilling their commitments?
---
Total lending to fossil fuels since Paris Agreement

Total fossil fuels vs renewables lending since Paris
$7.70

:

$1

$3.80

:

$1

$1.60

:

$1

$3.30

:

$1
Total lending to expansionary projects

Policy to reduce fossil fuel exposure?
Policy restricting fossil fuel lending?
PARTIAL

FAIL

PARTIAL

PARTIAL
TAKE ACTION!
Are you with one of the Big Four banks? Click below to tell them they must meet their 2°C commitments.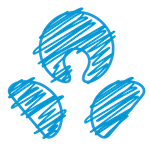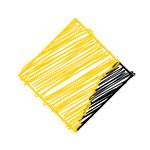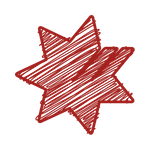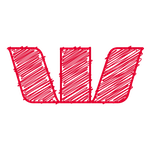 ---
2° means no new fossil fuels – without exception
The 2°C warming limit gives us a very strict carbon budget to work within: around 80% all the world's known fossil fuel reserves must stay underground to give us a fighting chance of meeting the Paris Agreement. So if we can't even burn all the carbon currently claimed by fossil fuel companies, new projects will most certainly bust our climate goals.
Studies into the carbon budget add up to paint a very clear picture: 2°C leaves no room for new fossil fuel exploration, production, transport or combustion projects. Our banks must stop financing these activities if their own commitments to support the 2°C limit are to be taken seriously.
"If the 2°C target is to be taken seriously, then current and future [fossil fuel] assets will have to be written off before the end of their economically useful life"
Big banks still financing new fossil fuels
The big banks' continued financing of new fossil fuel projects is clear proof they are flouting their climate commitments. Below are some examples of their lending since the Paris deal was signed – all of them blatantly inconsistent with 2°C.
Oil Search expansion plans
In June 2017, some 18 months after Paris, Australia's big four banks each contributed $73 million to a refinancing deal for Oil Search. The loan was to cover capital expenditure and equity commitments for project financing, among other purposes, allowing Oil Search to use the money to fund their plans to explore and develop new fossil fuel reserves. A Carbon Tracker study warned that 50-60% of Oil Search's projected capital expenditure in 2017 was out of step with the 2°C warming limit.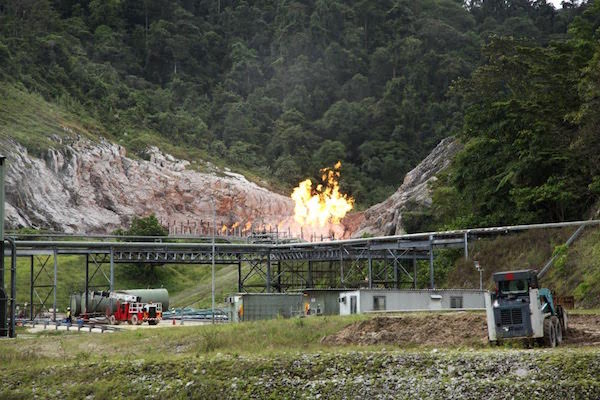 Oil Search's gas expansion plans are out of line with 2°C, but still attracted almost $300m in finance from the big four banks.
Photo credit: Damian Baker.
Sabine Pass LNG Terminal
CommBank's loan helped this massive LNG project in Louisiana, USA get off the ground. Likely to add over 1,600Mt of CO2 to the atmosphere over its lifetime, the Sabine Pass project is about the clearest example of a project that is completely inconsistent with keeping global warming below 2°C.
Ichthys LNG Terminal, Australia
Quite how ANZ and Westpac can square their loans since late 2015 to Ichthys, one of the world's largest and most expensive LNG mega-projects, with their 2ºC commitment is baffling. Located in the Timor Sea 220 kms off Western Australia's coast, the $40billion project is expected to facilitate 1.13 billion tonnes of CO2 emissions, 280 mt of which will come from its own site. This is more than Australia's entire emissions abatement target for 2021-2030.
InterOil Elk-Antelope fields
In April 2016, Westpac and ANZ contributed to a refinancing deal for InterOil, with the money earmarked to develop one of Asia's largest undeveloped gas fields, Elk-Antelope in Papua New Guinea. The fields will provide gas for a new LNG facility, locking in decades of highly greenhouse gas-intensive LNG production.
Johan Sverdup Oil field
The Johan Sverdrup field is one of the largest oil discoveries ever made on the Norwegian continental shelf. It will "prolong the life of the Norwegian oil industry by several decades" according to Lundin Petroleum. ANZ and CommBank financed Lundin's ownership stake.
MEDCO Nth Sumatra Gas Field
In December 2017, ANZ loaned US$45 million for construction at Medco Energi's Block A gas field in Sumatra, Indonesia. MedcoEnergi is Indonesia's largest private oil and gas firm. Lifetime CO2 emissions for this gas field are estimated at 295 million tonnes, roughly equivalent to 55% of Australia's annual emissions.
US gas power stations
Six new gas power stations to be built in the US have been financed by CommBank and/or NAB since late 2016. These power stations are estimated to add 327 million tonnes of CO2 to the atmosphere over their lifetimes, cancelling out more than a quarter of Australia's emissions reduction commitment from 2005-2030.
Climate impact of new fossil fuel projects
The big four banks have provided direct finance for 17 new fossil fuel projects since committing to 2°C. Over their lifetimes, these projects are expected to enable release of 4.9 billion tonnes of CO2 – enough to cancel out Australia's emissions reduction commitment (2021-2030) almost FIVE times over!
The graph below shows the total estimated lifetime emissions enabled by expansionary fossil fuel projects that the big banks financed from late 2015 until the end of 2017.
Clearly CommBank reined in its massive lending to new high emissions projects in 2017, while ANZ headed in the other direction. NAB and Westpac had relatively low exposure to additional greenhouse gas emissions in 2016, but both disappointingly have since increased lending to new projects with high lifetime emission profiles.
| Project name and location | Australian Banks involved | Lifetime CO2 emissions |
| --- | --- | --- |
| Sabine Pass LNG Terminal, Louisiana, USA | Commonwealth Bank | 1,634 Mt |
| Ichthys LNG, Australia | ANZ, Westpac | 1,131 Mt |
| Johan Sverdrup offshore oil field, Norway | Commonwealth Bank, ANZ | 966 Mt |
| Elk-Antelope gas field, Papua New Guinea | ANZ, Westpac | 342 Mt |
| Medco North Sumatra Block A PSC | ANZ | 295 Mt |
| Heidelberg deep water oil field, Gulf of Mexico | Commonwealth Bank | 86 Mt |
| Lackawanna Energy Center (1430 MW gas-fired), Pennsylvania, USA | Commonwealth Bank | 70 Mt |
| AES Corporation 1300 MW gas-fired portfolio, California, USA | Commonwealth Bank | 61 Mt |
| Cricket Valley Energy Center (1100 MW gas-fired), New York, USA | NAB | 52 Mt |
| Westmoreland 925 MW CCGT plant, Pennsylvania, USA | Commonwealth Bank | 51 Mt |
| CPV Fairview 1050 MW Energy Center (gas-fired), Pennsylvania, USA | Commonwealth Bank, NAB | 50 Mt |
| Hickory Run 1000MW CCGT Power plant, Pennsylvania, USA | NAB | 47 Mt |
| Towantic Energy 785 MW CCGT plant, Connecticut, USA | NAB | 43 Mt |
| Jawa 2 800 MW CCGT Power Plant | ANZ | 42 Mt |
| Black Point Power Station 550 MW additional gas-fired unit, Hong Kong | ANZ | 26 Mt |
| Muara Karang 500 MW gas power plant, Indonesia | ANZ | 24 Mt |
| Sole Gas Field development, Victoria, Australia | ANZ | 13 Mt |
| | TOTAL EMISSIONS | 4,933 Mt |
Total lifetime emissions of new projects financed by each bank since 2°C commitments
CommBank
2,918 million tonnes of CO2
ANZ
2,838 million tonnes of CO2
Westpac
NAB
---
Renewables lending still too low
The big four banks often point to renewable energy lending as a defence when challenged over their colossal financing of fossil fuels. But lending to renewables does not excuse or cancel out funding for dirty alternatives. Every dollar to fossil fuels locks in more harmful emissions, which can't be undone.
Despite their 2°C commitments, the big four have loaned FIVE times as much to fossil fuels as renewable energy since late 2015. Renewables counted for just $6.06 billion of their total lending compared with $20.99 billion.
ANZ continues to have by far the worst lending ratio of the big four, providing $7.70 to fossil fuels for every dollar loaned to renewable energy.  CommBank's lending ratio of $3.80 : $1.00, while much lower, is still completely inconsistent with its promise to "play a role in supporting the transition to a low carbon economy." Westpac has loaned over three times as much to fossil fuels than renewables since its Paris commitment. And while NAB's fossil fuels to renewables ratio was the best of the big four banks, it still favoured dirty power sources. What's worse, its ratio has tipped further towards fossil fuels since we last conducted this comparison. 
According to our latest findings, Australia's Big Four banks are lending billions to projects that expand the fossil fuel industry despite promising to help limit global warming below 2°C. Take action: tell the Big Four banks to stop funding fossil fuels! https://t.co/Q8yUFP2Ma0 pic.twitter.com/DzYbQciU1d

— Market Forces (@market_forces) May 31, 2018
Direct funding for new coal projects has dried up
Encouragingly, the banks haven't directly financed a single new coal project since committing to support the 2°C warming limit. We've also seen a big drop off in lending to the coal sector. In 2015, more than $3 billion flowed from the big four banks to the coal sector, but that figure was cut in half in 2016.
Our latest research though reveals a disappointing 5% upswing over 2016-17 in the big four's total coal lending – from $1.35 billion to $1.42 billion. ANZ led the pack, increasing its  own coal lending from $431 million to $605 million (+41%). NAB too, increased coal lending from $307 million to $410 million (+33%).
So while direct finance for new coal projects may be a thing of the past, money is still flowing from our banks to the industry. Existing coal mines, transport infrastructure, and power stations still have the emissions potential to push us well beyond 2°C. And a number of coal companies are actively looking to expand their operations, often with money from our big four banks. They include:
Glencore – has received loans from all four big banks since their 2°C commitments.
Whitehaven –  ANZ, NAB and Westpac arranged a $1 billion, two-year extension to a corporate financing deal in August 2017. It has since bought an undeveloped coal tenement in Queensland from Rio Tinto for $258million.
Indian companies Rural Electrification Corporation and Tata Power are both trying to expand their coal power capacity, and have received financial support from ANZ since the Paris deal.
Every deal that enables coal projects and their operators to extend their scale or lifetime, reduces our chances of meeting the Paris Agreement. So, on top of categorically ruling out any project finance for new coal ventures, we need our banks to end corporate financing for companies looking to expand their coal operations and actively manage down their exposure to existing coal projects.
The Adani threat
There is, of course, one big project that has the potential to reverse the "no new coal" lending trend: Adani Carmichael.
Thankfully sustained public pressure from campaigners, shareholders and customers has forced all four of the big Australian banks to categorically rule out any potential loans to the mega coal mine. The last of these was CommBank in August 2017, although it is yet to publish a specific coal exclusion policy.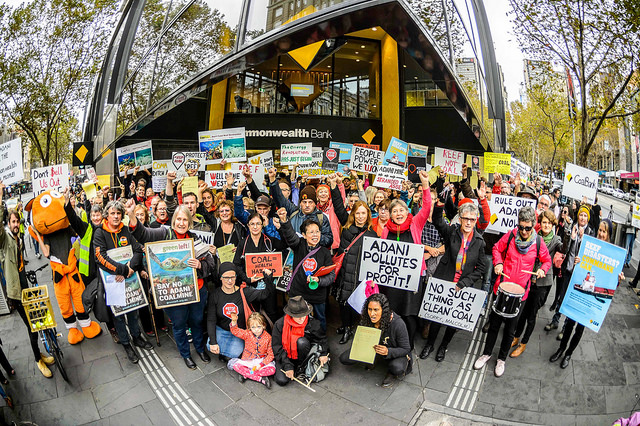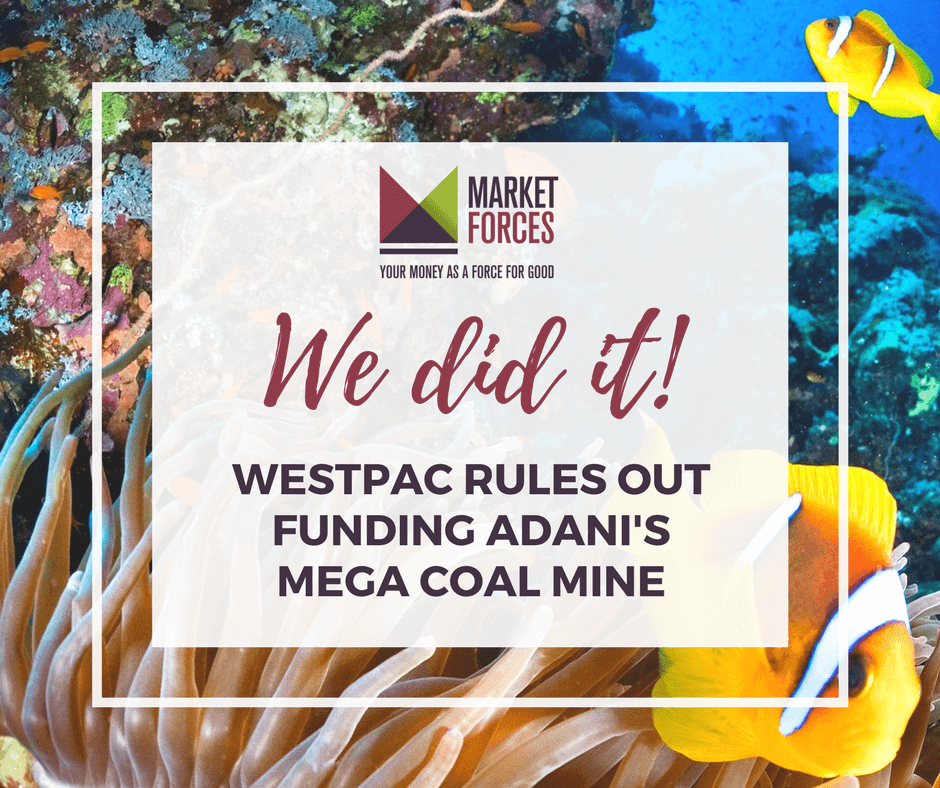 Policy laggards
Australia's big four banks fall well behind their international peers when it comes to climate policies.
In the 2018 Banking on Climate Change Fossil Fuel Finance Report Card, only NAB's coal mining policy, announced last year, scored higher than a C-.  The study tracks and rates the 'extreme' fossil fuel policies of 36 banks worldwide.
While it's worth acknowledging that the big four's scores have improved since 2017, it's hard to applaud a scorecard dominated by D and D- grades.
Five major international banks have ruled out any future finance for coal mines and coal power stations. A further 12 have some exclusions on those activities or the companies responsible for them, or have committed to reduce their exposure to coal sectors.
While we would argue that these policies should extend to rule out finance for any project or company that seeks to expand the size of the fossil fuel industry, international banks are clearly miles ahead of Australia's big four when it comes to lining up their stated commitments to support the Paris Agreement goals.
Learn more about each bank's policies below: