16 May 2019 | Joint release: No Coal Japan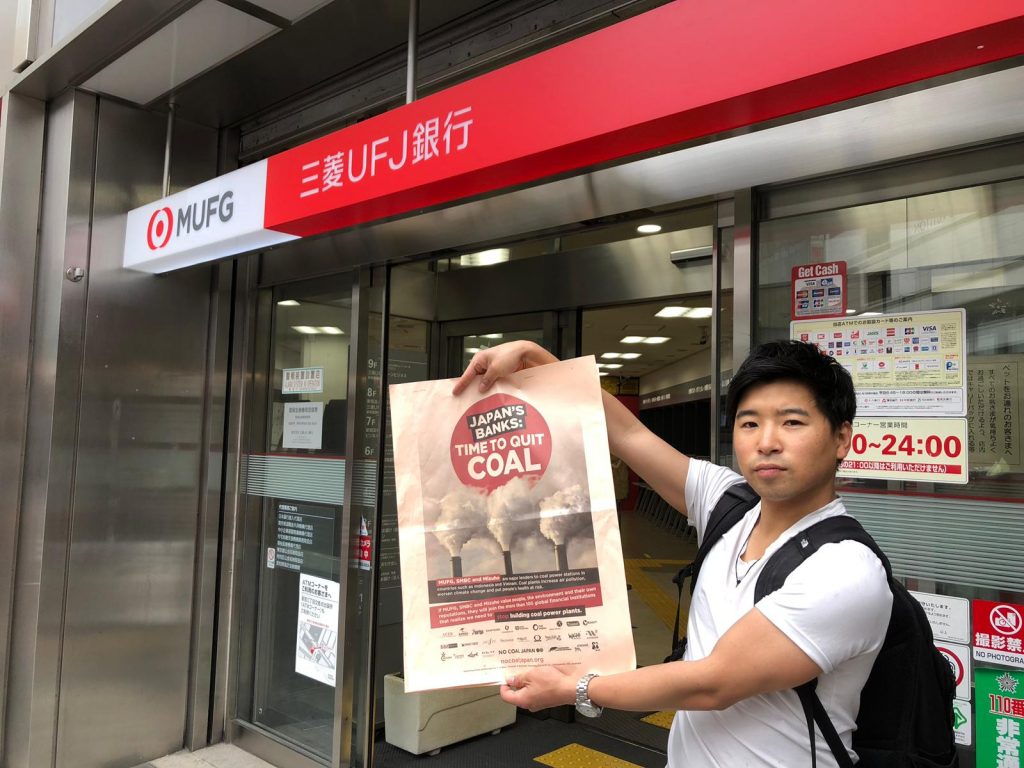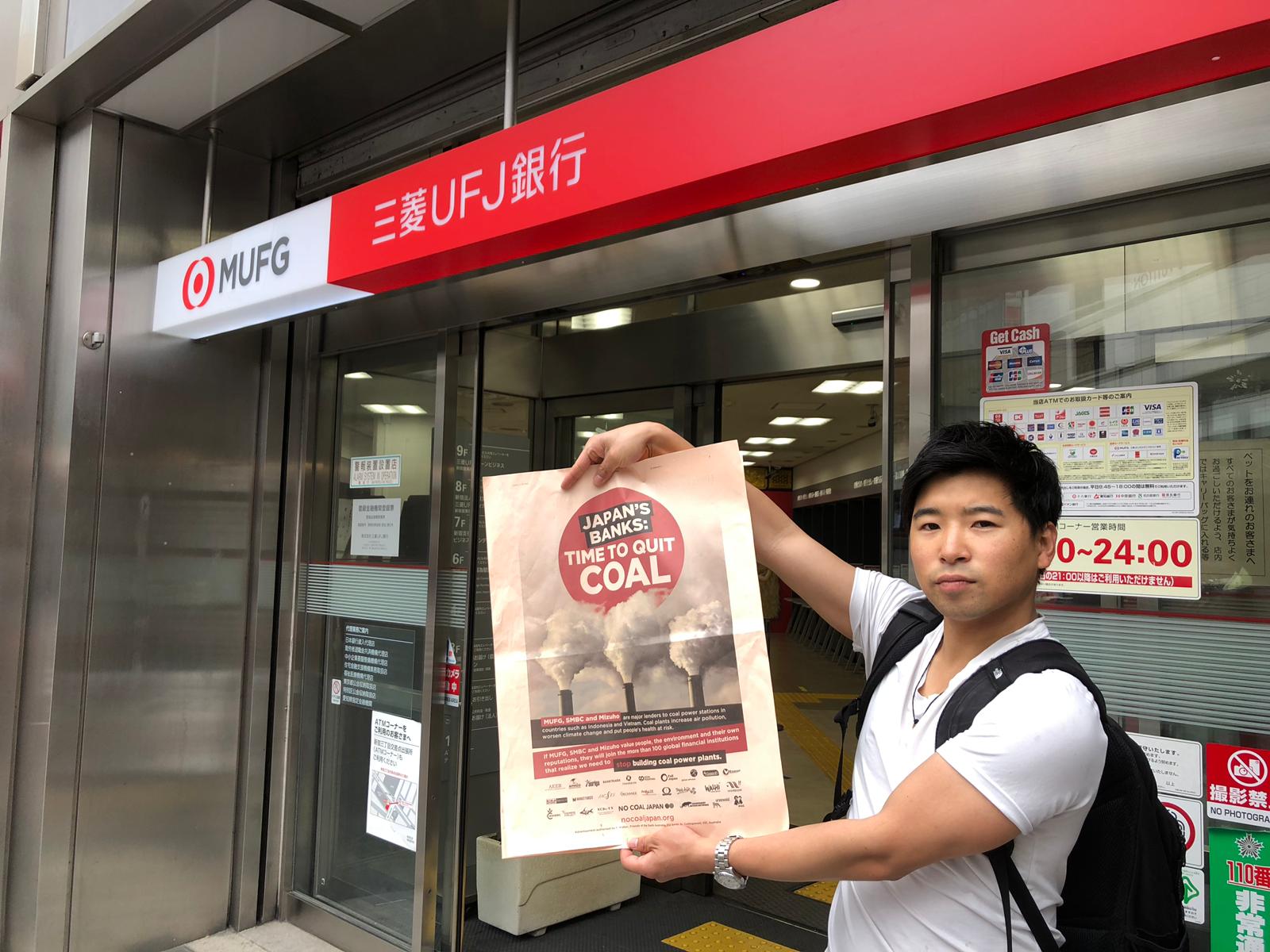 Japanese and international environmental NGOs welcomed Mitsubishi UFJ Financial Group (MUFG)'s release of its revised environmental and social policy framework, which now excludes finance to new coal power projects.
Coming only days after Singapore's three major banks also ended coal finance, the shift by MUFG, previously one of the world's major coal funders, signals a major change in the energy finance landscape.
The 2019 Fossil Fuel Finance report card revealed MUFG to be the biggest coal power funder among the Japanese banks, with financing in the amount of US$3.5bn from 2016 to 2018. Mizuho Financial Group and Sumitomo Mitsui Financial Group (SMBC Group) were not far behind.
"After years of criticism, we welcome MUFG's explicit commitment to phase out coal power financing and end financing for coal mining projects that use mountaintop removal. But there are glaring exceptions, which is worrisome," said Hana Heineken, Responsible Finance Senior Campaigner at Rainforest Action Network.
The groups are concerned that a closer look at MUFG's policy reveals significant loopholes. MUFG states that it may continue to finance new coal power projects depending on host country circumstances, international standards such as the OECD Arrangement on Officially Supported Export Credits (OECD Sector Understanding), and the use of other available technologies.
"MUFG's last policy said the bank would consider the OECD Sector Understanding. Still MUFG went ahead and financed Van Phong 1, a highly polluting, outdated, supercritical coal power project, although not permitted under this agreement," said Bernadette Maheandiran, Research and Policy Analyst at Market Forces, an environmental finance advocacy group.
As of the beginning of this year, MUFG was reported to be considering financial support to five coal-fired power projects, including Van Phong 1, totalling 5.2 GW of coal power. MUFG's policy states that it will "take a cautious approach" to projects where "financial assessment has been ongoing since before the revision to the Framework."
"No longer funding new coal power sounds like leadership on the part of MUFG," Maheandiran said. "In order to demonstrate true leadership, we expect that this policy will rule out all coal power projects that have not reached financial close."
"While we are encouraged to see MUFG committing in principle to end its financing for new coal power projects, this should be seen as a starting point, not as an end for the company's policy development. To reach Paris Agreement objectives and catch up with its international peers, MUFG needs to establish specific standards not only to end coal project financing, but also to clean up its corporate financing involvements by addressing investments in companies that derive revenue from coal-related operations, including among coal-consuming utilities and other existing clients." said senior energy campaigner Hanna Hakko from Greenpeace Japan.
The announcement also comes on the heels of an advertisement placed by Vietnamese, Indonesian, Japanese and other international NGOs, as well as the international coalition, No Coal Japan, in the Financial Times on May 14, calling on the Japanese megabanks to stop coal power finance.
Kimiko Hirata, International Director of Kiko Network said: "We look forward to seeing how the other megabanks respond. SMBC Group and Mizuho are continuing to fund coal as well. It's time that all megabanks step up to end Japanese commercial support of the dying coal-fired power industry."